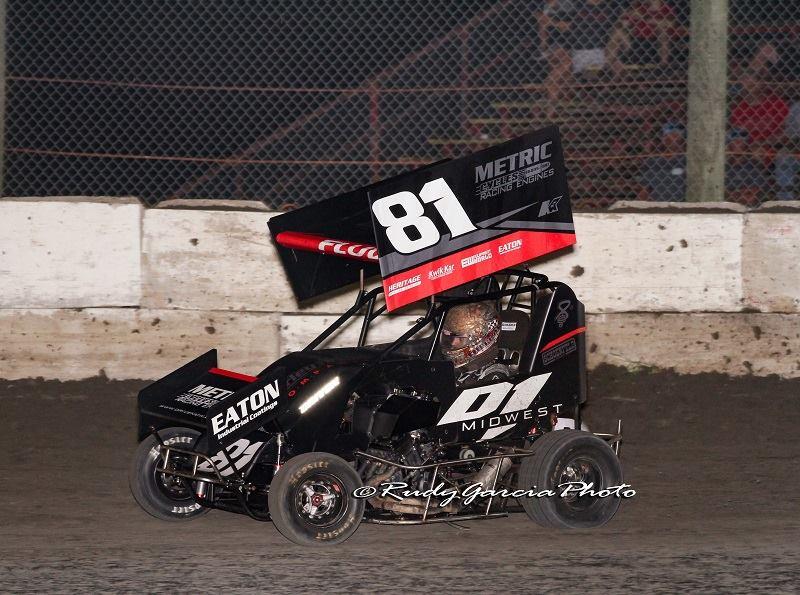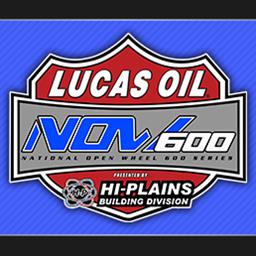 7/25/2017
NOW600 National Micros
---
Hella Shrine Classic Next Up for Driven Midwest NOW600 North Texas at RPM
DRUMRIGHT, Okla. (July 25) - The North Texas Region of the Driven Midwest National Open Wheel 600 Series returns to the RPM Speedway in Crandall, Texas this Friday night for another weekly racing event.
In the last outing to the RPM Speedway, Marcus Thomas secured the victory to add to his second NOW600 sanctioned event victory.
Colton Corbin continues to lead the North Texas Stock 600 Standings with a 74-point advantage over, Colby Stubblefield. Brady Ross currently finds himself on the final spot of the podium with Cody Duke and Stephen Smith bringing up the top five.
Chase Brewer holds down the sixth spot with Frank Flud in seventh. Marcus Thomas moved up to the eighth spot with Cody Price and Daison Pursley rounding out the top 10.
WINNERS SO FAR: Frank Flud - 4, Joey Starnes - 2, Steven Shebester - 1, Dustin Davidson - 1, Stephen Smith - 1, Jason Tyer - 1, Holden Anderson - 1, Brady Ross - 1, Colton Corbin - 1, Marcus Thomas - 1.
Friday nights NOW600 North Texas Region event at RPM Speedway will start 8PM, with Hot Laps at 7:15PM, and gates opening at 5PM.
Also racing will be TOMS (Touring Outlaw Modified Series) USRA Modifieds, IMCA Racesaver 305 Sprints, USA Limited Modifieds, and Factory Stocks.
Adults are $12, Seniors Age 60+ are $10, Military with ID is $10, Kids ages 6 to 12 are: $5, and Children 5 and under are Free! Pit Passes: $30.
UP NEXT –
Friday at RPM Speedway in Crandall, Texas for the Winged A-Class
MEDIA LINKS –
Website: http://www.NOW600Series.com
Twitter: https://twitter.com/NOW600Series
Facebook: https://www.facebook.com/NOW600Series
NOW600 SERIES –
The National Open Wheel 600 Series is in its fifth year of showcasing premier micro sprint racing throughout Oklahoma and Northern Texas. In addition to the Driven Midwest USAC NOW600 National Micro Series presented by MyRacePass, there are three regions – the Driven Midwest NOW600 North Texas Region, the Driven Midwest NOW600 Sooner Region and the USAC NOW600 Coastal Clash. The featured racing divisions are Stock Non-Wing, Winged 'A' Class and Restricted 'A' Class. For more information, including the schedule, points and rules, visit http://www.NOW600Series.com.
DRIVEN MIDWEST –
Driven Midwest is a speed shop and D1 chassis dealer located in Tulsa, Okla. The company, which is owned by Harley Hollan and micro sprint standout Frank Flud, has one goal: to raise the standard of customer service to an exceptional level while building a relationship with every customer. For more information, visit https://www.facebook.com/DrivenPerformanceMidwest/?fref=ts.
MYRACEPASSPRO –
MyRacePass Pro offers a full set of tools for drivers, tracks and series to GET
RECOGNIZED quickly and easily. Whether you're a weekend warrior or travel the full ASCS or World of Outlaws tours, MRP Pro has the features you need in an online presence. Using MyRacePass PRO you can get a very professional, templated website that comes with all the tools and menu options of most of our custom websites. Most importantly, you can set everything up yourself with a custom domain name and background/header images. Starting out at simply $10 per month, you can set yourself apart from your competition and start utilizing the power of MyRacePass. There is a free 30-Day trial, so get to http://www.myracepass.com/pro today to see just how easy it is to "Get Recognized."
INSIDE LINE PROMOTIONS –
Inside Line Promotions specializes in affordable public relations and media management for motor sports drivers, teams, sponsors, tracks, series, events, organizations and manufacturers. ILP Founder Shawn Miller leverages professional journalism with new media technologies and social networking to improve your exposure and the return on investment for your sponsors.
To meet the media relations needs of your program by joining Team ILP, contact Shawn at 541-510-3663 or Shawn@InsideLinePromotions.com. For more information on Inside Line Promotions, visit http://www.InsideLinePromotions.com.
---
Submitted By: Terry Mattox
Back to News