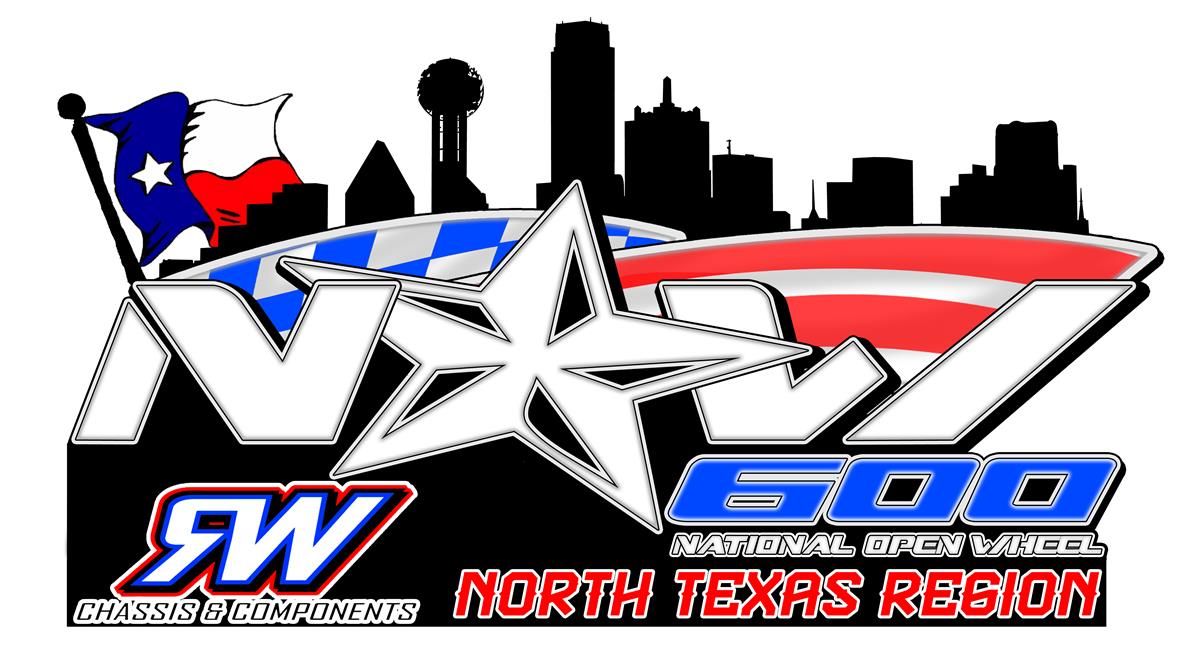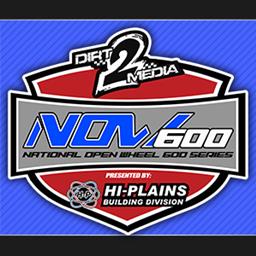 8/15/2018
NOW600 National Micros
---
NOW600 North Texas Region Takes on RPM and Superbowl this Weekend
DRUMRIGHT, Okla. (August 15, 2018) - The chase to be the 2018 champion for the RW Chassis and Components NOW600 North Texas Region returns to action this Friday and Saturday night.
Friday night the North Texas Titans will ambush the RPM Speedway in Crandall, Texas for the final time this season as it is the final track points night at the 1/4 mile oval.
Winged A-Class will be in action along with the tracks 305ci Sprint Cars, USRA Modifieds, Limited Modifieds and Factory Stocks.
Gates open at 6pm with Racing getting underway at 8pm.
Chase Brewer currently leads the Winged A-Class Championship in NOW600 North Texas Region competition with a 32 point lead over Colby Stubblefield. Brady Ross currently sits in third with Ryder Laplante in fourth and Trevor Goad in fifth.
On Saturday night the Stock Non-Wing division along with the Restricted 'A' Class divisions will head north to the Superbowl Speedway in Greenville, Texas.
This event will feature the Sooner Late Model Series along with Economy Limited Mods, Jr. Limited Mods, Factory Stocks and Limited Modifieds.
Gates open at 6pm and Racing gets underway at 8pm.
Colby Stubblefield leads the point standings in the Stock Non-Wing division heading into Saturday nights affair. Justin Bates currently resides in the second spot. Daison Pursley is third with Brady Ross fourth and Thomas Hall, Sr. in the fifth spot.
In Restricted 'A' Class compeititon, Caleb Rouser shows the way with a 63 point advantage over Thomas Hall, Jr.. Ryder Laplante is in the third spot. Fourth is Tatum Woods with Ryan Timms rounding out the top five.
MEDIA LINKS –
Website: http://www.NOW600Series.com
Twitter: https://twitter.com/NOW600Series
Facebook: https://www.facebook.com/NOW600Series
NOW600 SERIES –
The National Open Wheel 600 Series is in its sixth year of showcasing premier micro sprint racing throughout the country. In addition to the Lucas Oil NOW600 National Micro Series presented by MyRacePass, there are five regions – the NOW600 North Texas Region, the NOW600 Desert Region, the NOW600 Mile High Micro Sprints, the NOW600 Mountain West Region and the NOW600 Northeast Region. The featured racing divisions are Stock Non-Wing, Winged 'A' Class and Restricted 'A' Class. For more information, including the schedule, points and rules, visit http://www.NOW600Series.com.
LUCAS OIL –
Lucas Oil Products produces a premium line of oils, greases and problem-solving additives for the consumer automotive industry and also a heavy duty line of products for the industrial and agricultural markets. For more information, visit http://www.LucasOil.com.
MYRACEPASS –
There are so many aspects of running a successful race team outside of what you do on the track. It's what you do off the track that draws the attention you need to help with your team's recognition throughout the sport. A website is a very useful tool to keep your sponsors and marketing partners up to date with your racing. With our PRO website packages, you have the ability to track the impressions and clicks your sponsor logos receive while being on your website. You can use that as a tool to show your current marketing partners the benefits of being involved with your race team – solely on the website. You can also use those same tools to help generate new, long-lasting marketing partnerships. On top of that, a website is a great database for your career and with the power of your information gets spread throughout that entire fast-growing network of websites.
For more information about MyRacePass, be sure to check them out online at http://www.myracepass.com. For instant updates on products/promotions and contests, be sure to follow them on Facebook at http://www.facebook.com/myracepass and on Twitter, http://www.twitter.com/myracepass.
INSIDE LINE PROMOTIONS –
Inside Line Promotions specializes in affordable public relations and media management for motor sports drivers, teams, sponsors, tracks, series, events, organizations and manufacturers. ILP Founder Shawn Miller leverages professional journalism with new media technologies and social networking to improve your exposure and the return on investment for your sponsors.
To meet the media relations needs of your program by joining Team ILP, contact Shawn at 541-510-3663 or Shawn@InsideLinePromotions.com. For more information on Inside Line Promotions, visit http://www.InsideLinePromotions.com.
---
Submitted By: Terry Mattox
Back to News